Plenary Speakers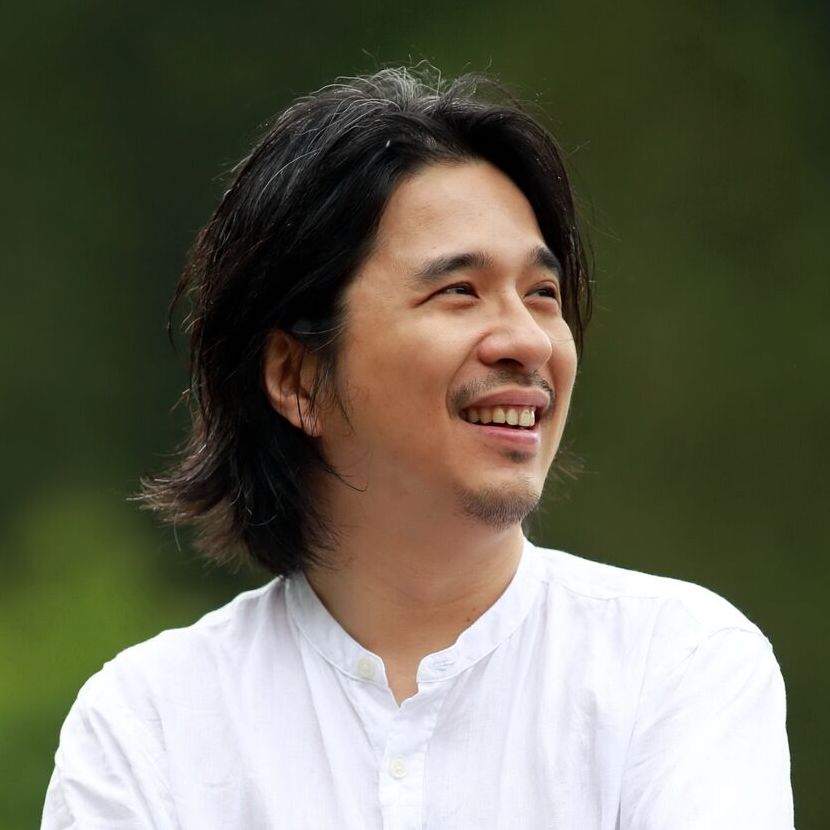 Prof. Ping-Cheng Yeh

Director, MOOC, NTU
Dept. Electrical Engineering, National Taiwan University TAIWAN
Title: Gamification + Peer-to-Peer Teaching & Learning
Abstract:
How can we keep students engaged to the class? How can we make our students motivated to learn? These have been the most challenging questions for teachers nowadays. Prof. Yeh developed a series of Peer-to-Peer Gamification schemes following his unique teaching teaching philosophy: "For the student! By the student! Of the student!". In this talk, Prof. Yeh will explain how his award winning gamification scheme and other P2P schemes works for different courses. He will show the amazing results from his students' course work. It is the new paradigm shift for the education of future.

In addition, Prof. Yeh will also share how he applies his BTS P2P scheme to ensure the success of flipped classroom. In particular, how should a teacher motivate students to watch video in advance? How can a teacher teach well without giving any homework? There are many doubts about flipped classroom for teachers without the flipping experience before. Prof. Yeh has been invited to give numerous talks over the years and his talk has successfully many professors in Asia to start flipping.
Speaker's Biography:
Prof. Ping-Cheng (Benson) Yeh is a world's leading innovator in teaching with numerous pioneering achievements: He is the first to win the Overall Award and E-Learning Award in Wharton-QS 2014 Stars Awards: Reimagine Education, the "Oscars" of innovations in higher education, the first to design a MOOC-based multi-student social game, the first to design a serious online game for any general courses, the first to make MOOC in Chinese with 50,000+ students, the first to design experiential learning schemes with college students graded by 12-year old kids on presentation skills and set a record of 2,236 teachers attending his speech of flipped teaching. Since 2010, Prof. Yeh has been a strong advocator of his teaching philosophy: "by the students, for the students, of the students". It states that students can be motivated to learn if the teachers can share more responsibility with the students, for instance, let students design their own homework problems. Prof. Yeh's speeches have motivated many teachers in different countries to start thinking differently in teaching.
Dr. Daniel Tan

Chairman, eLearning Forum Asia
Title: Education 2020: Response to Future Challenges
Abstract:
Since the era of blending learning incorporating eLearning and the face-to-face interactions in the classroom and lecture halls that saw its early beginnings in the early 2000's, educational pedagogies and practices have evolved accordingly. Each step and phase of progress have enable and made possible other forms of teaching and learning. At the same time, the world of technology, business and industry have also progressed at a fast speed to become vastly different from those early days. The term VUCA (velocity, Uncertainty, Complexity, Ambiguity) has been used to describe this new world where "the only constant is not change, but rapid change". Employers at the same time are now expecting qualities and capabilities beyond discipline knowledge, which are outside the course syllabi. At the same time, education (especially higher education) is expected to prepare their graduates to meet these demands. In the same way that libraries, newspapers and book sellers have to re-invent themselves, education likewise is challenged today to do likewise. The presentation will look at the emerging trends that are pushing education to remain relevant, and suggest ways in which it can still play a contributing role to support the demand for knowledge worker graduates, one who knows, and who can work effectively as an individual, team member and with systems and machines.
Speaker's Biography:
Dr Daniel Tan obtained his BSc from University of Aston, Birmingham, England. He subsequently achieved a PhD from the University of Manchester, Institute of Science and Technology and a post-graduate Diploma in Teaching in Higher Education from the National Institute of Education, Singapore. His technical interests cover educational technology and infrastructure design, learning science, Internet and ICT security, cloud technologies, human factors design and usability.
Dr Tan has over 26 years of experience in teaching, eLearning architecture, design and policy making. He also has a strong understanding and substantial hands-on experience at the integration and synergy of education technology, pedagogies and content for effective outcomes. Prior to joining the Taylor's Education Group, Dr. Tan has held senior academic leadership roles in Nanyang Technological University, Singapore.
Previously, as Director of CELT (Centre for Excellence in Learning & Teaching) at the Nanyang Technological University, he led a team to develop and implement an eLearning campus eco-system. This environment, comprising a holistic approach towards learning and teaching supported by system design, learning platform, and server architecture had resulted in a change of student learning culture and new pedagogies on the campus (over 2000 course sites, with typically 22 million page views per academic week, and 600 million page views per year), together with edUtorium – the faculty development program with over 4000 training seats per year, and participative pedagogical design). Project UniWood, their campus-wide lecture recording initiative is considered one of the most advanced in the world, with a yield of over 1.6 million viewings per year, with a corresponding aggregated viewing time of over 80 years.
Through this innovative eLearning initiative, the University has won recognition by being a winner of the Intelligent20 Award 2003, CIO Asia100 Award 2004, EMC Best Practice Award 2004, National Health Group Distinguished Contributor Award 2005, ZDNet Asia Smart50 Award 2006, SiTF eLearning Organization of the Year 2006, the prestigious ascilite Award 2008 and the Leadership Award for 'Best in Project Work Management' in the IMS Global Learning Impact Awards 2009. It also won the POPAI Award 2011 for Digital Signage Systems. Dr Tan was recognized for the 2012 Global e-Learning Award for Excellence in eLearning at the 2012 LearnTech Conference in recognition of his leadership and contribution to the field of Education. NTU was also most recently recognized for the Blackboard Catalyst Award for Communications Strategy 2013 in their exemplary adoption and utilization of the rapid and mass messaging platform to effectively engage and connect with the campus community and public. The work and outcomes in the adoption of technology for learning and teaching at NTU has been regarded as exemplary. He has frequently been invited to present as a keynote speaker at various international events. In April 2015, he was named in the list of Top 50 Influencers in Education - Asia Pacific by the Terrapinn Group.
Dr Tan was conferred The Public Administration Medal (Silver) at the Singapore National Day Awards 2007 for his outstanding contributions to advancing the quality of educational development, instructional and media support services, student learning and professional teaching in the University as well as the educational community in the nation.